Latest posts by Rawat Surender Singh
(see all)
Floor Grinding Machine Family
Klindex Grinding Machines are unique because of their special technical build which allows them to be used on ALL types of Floors i.e. marble, granite, concrete, terrazzo, wood, gres, asphalt etc. All Metal Specially designed for Heavy Duty Grinding without any loss of torque adequately powered by suitable High Torque Motors.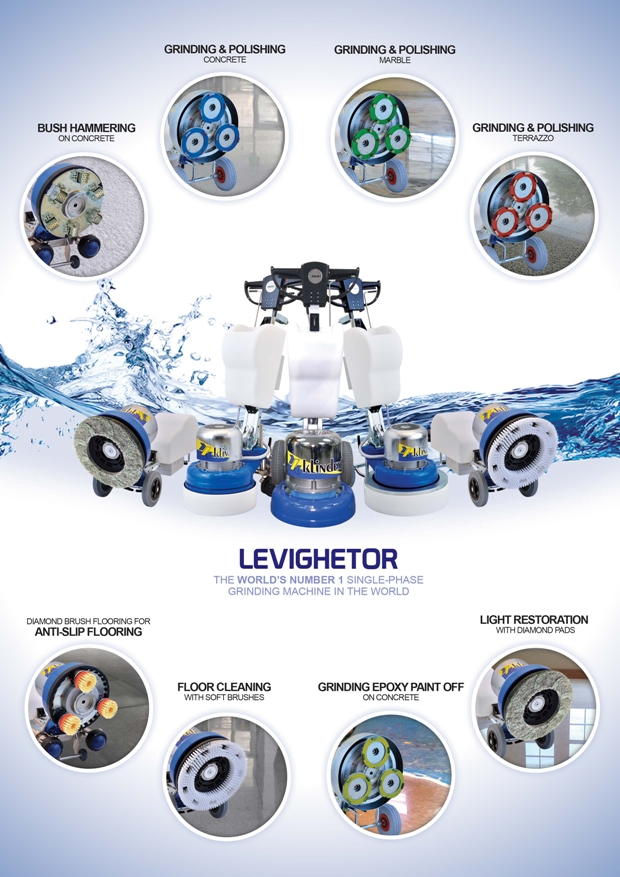 The Only machine in the World with Detachable all metal Planetary drive system. The machine can be used as most powerful Single Disc AND also as Grinding Machine.
Hercules Range
Most Popular Range is a specially designed machine for Contractors. The machine has DCS system which allows Surface Preparation & Grinding & Polishing in single machine DCS System allows you to stop & Start the Planetary movement just with one button.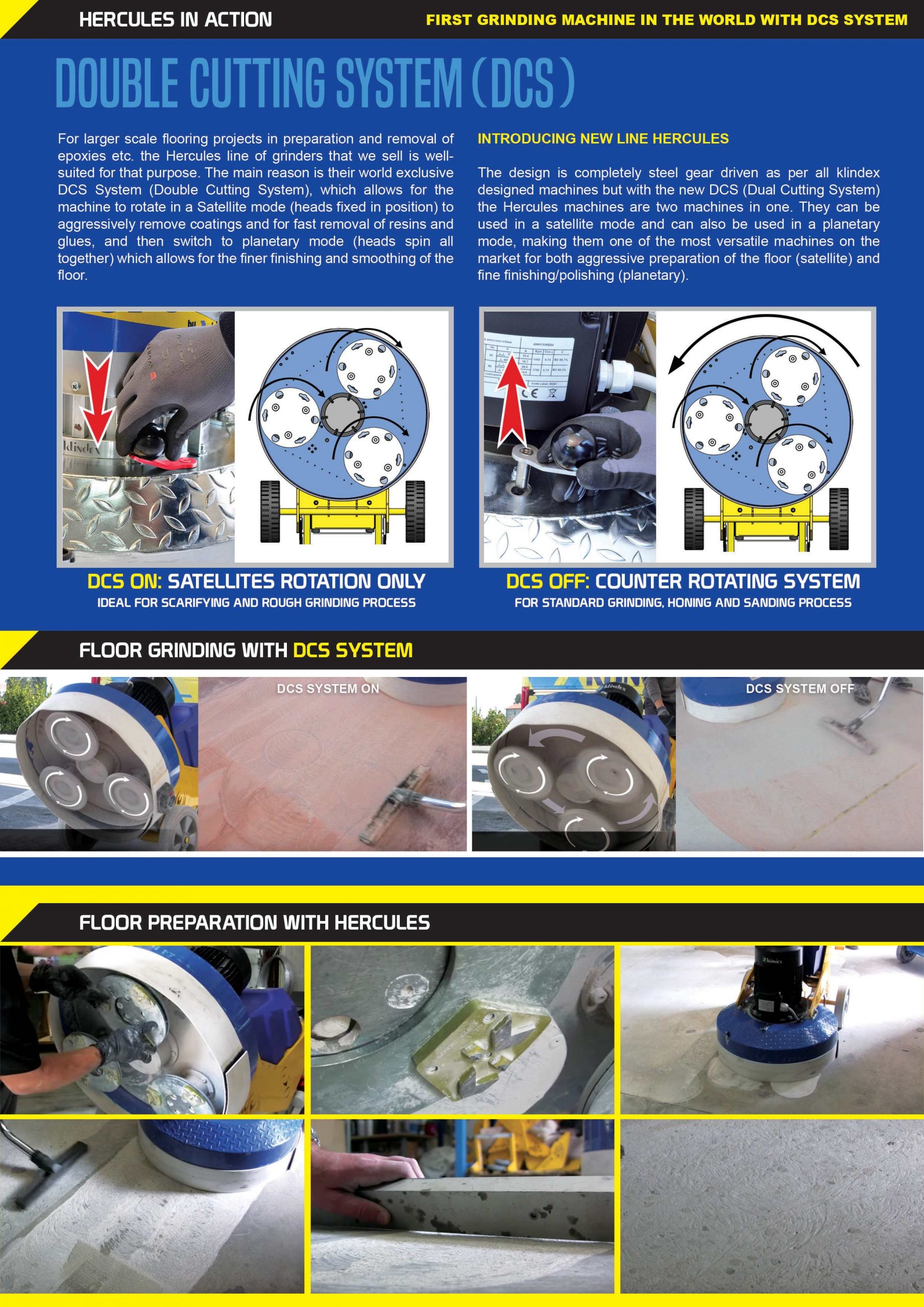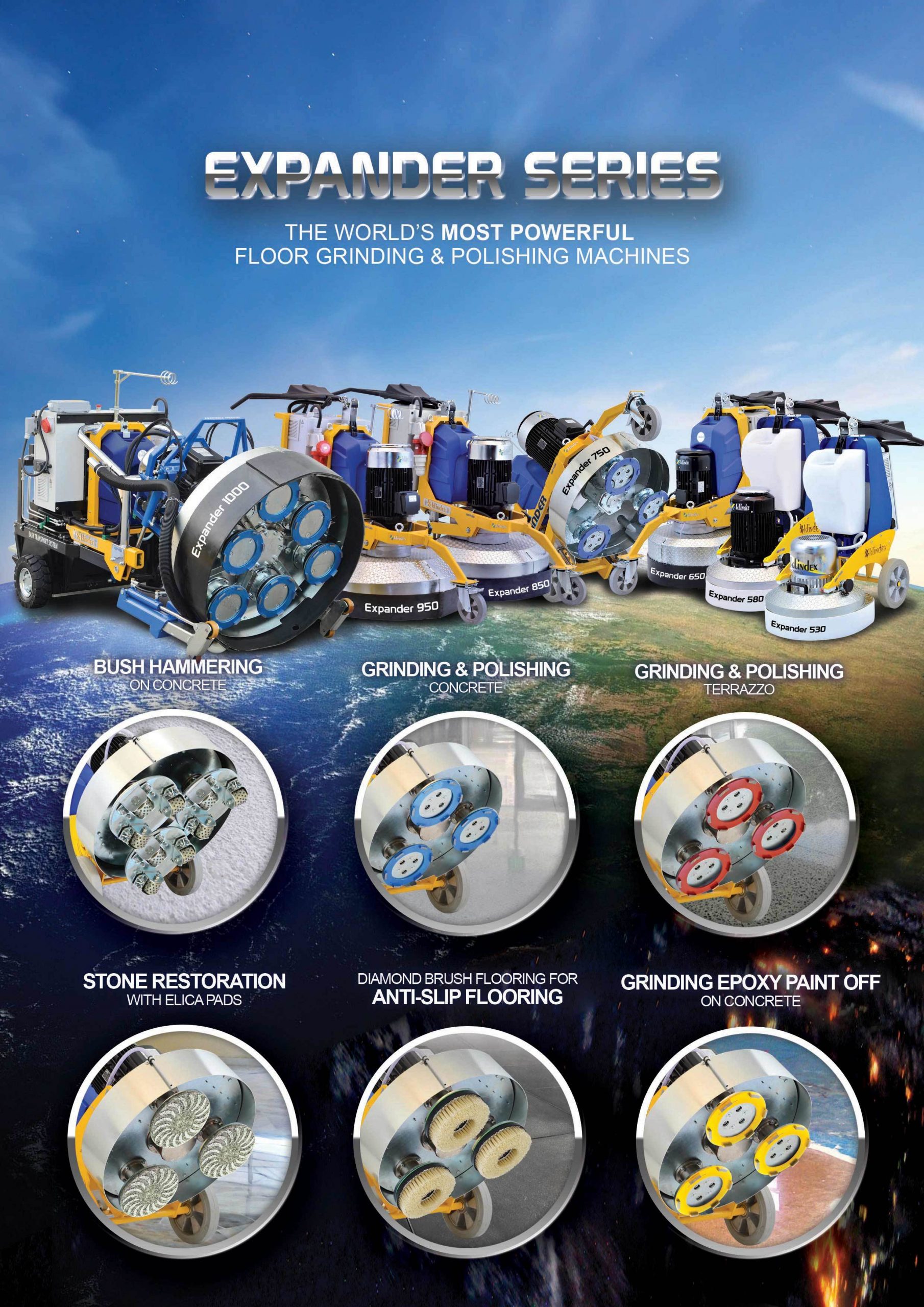 EXPANDER Range
Expander Range is an Automatic Floor Grinder. These machines have Remote Operations, Auto Pilot Technology. With 1 Meter Grinding width and an all metal gear box, running with 6 heads, its a beast on any floor.