Final Technologies Pvt. Ltd. was established in 1996 by a team of engineers & professionals, forming an alliance of experts in various fields of Cleaning, Sanitisation, Maintenance. The objective was to raise much needed cleaning standards in the Country and to bring India at par with Cleaning & Hygiene standards across the World. Technical Collaborations and tie ups with European Companies was a start and as Intelligent Technologies across the World evolved in the new liberalisation regime, these technologies and systems were adopted and modified to suit our Cultural needs and aspirations help reach the objective. As an ISO 9001-2008 Company, we have served almost all segments of the Industry regarding various Floor Treatment products, Grinding, Polishing, Restoration, Maintenance, Cleaning, Washing, Sanitation & housekeeping, and so on. In the last 24 years loyal collaborations with a large contact-base of Companies, all of which are pioneers in their own fields for various specializations.
We can supply & train your people on various aspects of Floor Treatment, grinding & polishing of any surface Cleaning, Maintenance, Restoration, Sanitation.
Floor Grinding Machines, tools, chemicals & consumables
Floor Polishing & Restoration Solutions
Floor Maintenance Solutions
Concrete Densification, Hardening & Super Concrete
Hygiene Floors, Area Sanitation
Dust Collection and disposal of bulk & hazardous material
Cleaning through Vacuums
Washing & Cleaning through High Pressure Water Jetting
Misting Machines & Allied Systems
Agricultural Spray Systems
Having worked with over 3000 Companies from ALL SECTORS, who are continuously benefiting from our experience and their critical Floor treatment solutions, cleaning & Professional flooring problems have been continuously solved to their entire satisfaction. Our present product range is the result of a continual development & sourcing strategy aimed at improving the existing machines and developing new models, suitable for solving specific cleaning problems.
Application oriented approach
Quality and strength of our products
Reliability of machines and allied systems
Simplicity of maintenance
Special products to suit application
Tools & consumables for enhanced performance
Hand Held Training on products and application processes
Back up Support for Large Projects
Speed in providing spare parts and their low cost.
Our Sales & solutions are backed by Excellent Product & Spares availability, Application Support, Training provisions, a rare feat in this Industry. Our team of Engineers, applicators and trainers, are not only capable of training, supply and service of the professional equipment, but also it's application all over Asia. We are present all over India through a well established network of distributors / applicators, each competent enough to look after all application services, sales and after-sales needs of the clients. All Machines, tools, consumables, spares etc. for all needs are stocked up at our Warehouse.
We have a precise mission: To understand man and his needs so as to improve quality of life. How ? With the force of thought, with that natural energy that allows us to anticipate the market and to speed up evolution, to stimulate ideas and projects, that are translated into an investment in man & technology. The result is exactly what a man wants : intelligent machines that are able to solve problems efficiently and make his work easier with Excellent Price : Quality Ratio
Klindex Italy -Manufacturers and Designs Floor Machines, Diamond Tools, Equipment, Products for Grinding & Polishing, Restoration, Cleaning & Maintenance. For any kind of floor or surface i.e Marble, Granite, Concrete. Terrazzo, Wood, Gres, Tiles, Micro-concrete, Epoxy Terrazzo, quartz, Asphalt etc.
Continue Reading
Bertolini, Italy
is proud today to be recognized among the worldwide leaders in the diaphragm and piston pumps, aimed to different fields of application in Agriculture Spray Pumps & Industrial Pumps for
High Pressure Cleaning,
Misting,
Ultra HP Industrial
Desalination
Reverse Osmosis
Fire Fighting
Sewer Cleaning
Boom Sprayers
Agricultural Sprayers etc.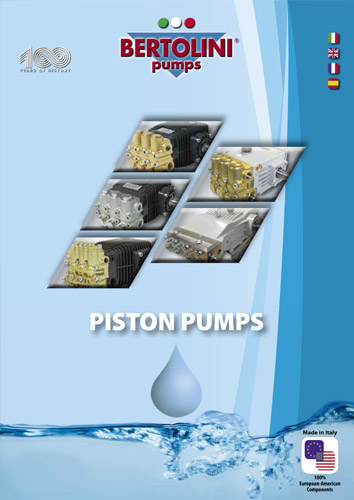 Santoemma developed specific products ranges which represent the best solution in the following business fields
Carpet Care
Rest Room Care
Upholstery Care
Car Wash Care
Food Processing Area Care
Complete System of cleaning & Sanitation
Continue Reading
Final Technologies has been assembling High Pressure Power Units such as
H.P. Car Washers,
H.P. Water Jet Cleaners,
Misting machines,
HPP Power Units
Vehicle / trailer mounted Units with independent Power Source
since its inception in 1996. Fully geared up to provide World Class Quality at better prices, FTPL has been catering to Indian Needs since long with over 3000 satisfied Customers.
Dulevo India private Limited is one of the leading manufacturers of industrial, professional, and municipal cleaning solutions in India.
IPCINDIA
IPC – Integrated professional cleaning – which is headquartered in Italy is one of the world's leading manufacturers of cleaning machines & equipment.
[COUNTER_NUMBER id=2381]